Seasonal Food in Japan ー四季の食材ー
JAPANESE FOODS
12.05.2020
Seasonal Food in Japan 
四季の食材
Seasonal food has a special place in Japanese culture. From restaurants to convenience stores, the food available to the public changes with the color of the leaves, sometimes never to come back. Some staple foods reappear year after year, but it is not uncommon to find yourself searching for that one winter snack you had 5 years ago and never found again. Regardless if it is a one-time experience or a recurring item, seasonal food is always something to look forward to.  Let's check out some of my personal favorites!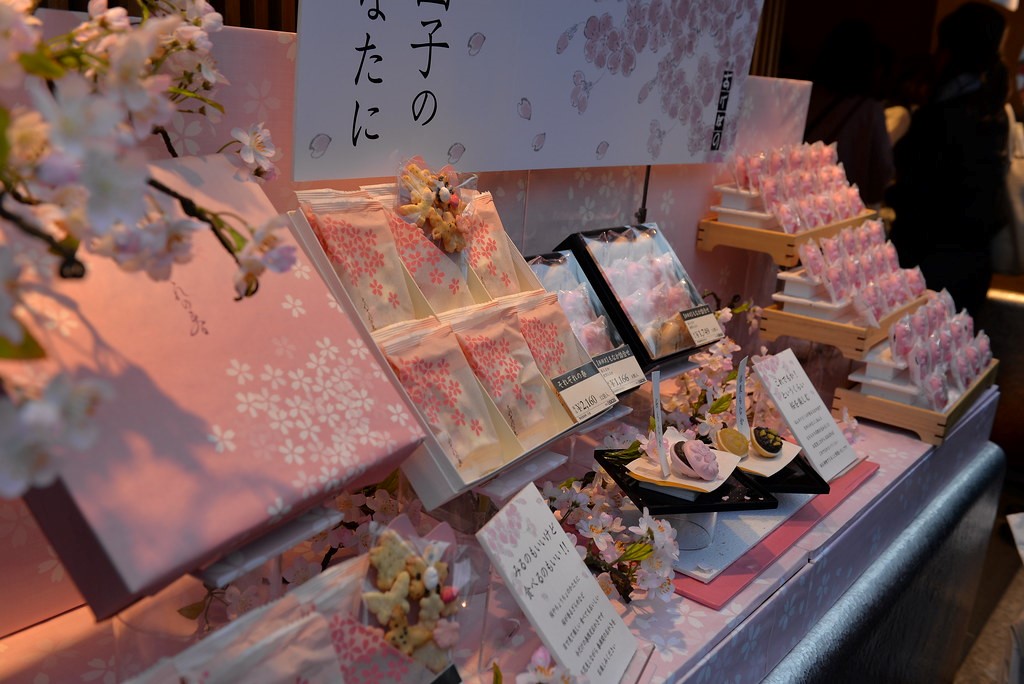 All Things Sakura
 Once the cherry blossoms start appearing around the country, food starts dressing itself to fit the surroundings. Sakura-flavored desserts start appearing everywhere. Sakura ice-cream, in particular, is a must-try food item. The experience of having the first ice-cream of the year outdoors as you walk around the beautiful nature waking up after winter is quite unique. The flavor is subtle, like a flower petal dancing in your tongue, and it transports you back to the lazy days of your youth when you had no worries in your mind.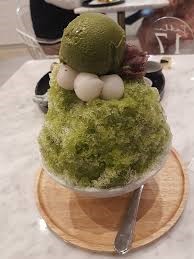 Refreshing Kakigori
Once things start heating up and the humidity rises nationwide, there is nothing more refreshing than some shaved ice topped with some fresh fruits and condensed milk. Refreshing and easy to find on the streets of any town, Kakigori has become a symbol of Japanese summer. This simple, yet delicious product will take your mouth on a flavorful experience which will make you feel happy both inside and out. There is an impossible number of flavors to choose from, from Calpis soda to matcha green tea. You can choose your favorite and treat yourself to the best snack to combat the summer heat.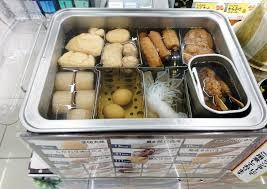 The Wonders of Oden
Once the temperatures start to go down, oden becomes king. Its simple presentation is deceiving as this dish delivers a very soothing experience to your insides. As the leaves start to fall, and you explore the beautiful Japanese countryside, you will find yourself wishing for a good bowl of oden to keep you warm and full of energy. This is a quintessential Japanese food: simple, without any overpowering flavors, yet with something almost magical about it that satisfies your body and soul, leaving you wanting for one more bowl.
Konbini Steamed Buns
You know it is winter when the convenience stores (konbini) start selling tasty hot snacks. Among them, steamed buns are a special treat. You can find a variety of flavors including the traditional pork bun, spicy curry, and even pizza flavor to mention a few. It is the perfect kind of food to grab on the go when you forget to eat breakfast or need a snack when the sun goes down. The different types of buns available ensure that you will find one that suits your own palate, and they are always available in konbinis everywhere.
Special Mention: the Everchanging Kit Kat
It is impossible to talk about seasonal Japanese food without talking about Kit Kat. It has become a brand that perfectly exemplifies the fascination and dedication of Japanese to seasonal foods. The name resembles the Japanese phrase 'Kitto Katsu' which roughly translates into good luck. This coincidence has made Kit Kat a popular gift option between Japanese people as a good luck charm. To appeal even more to the local culture, the company has introduced over 200 different flavors including regional and limited-edition flavors which have been a complete success. If you ever are in Japan, I recommend you go to your nearest store to find some unique flavors that you might never have seen before.