【Interview】Ms. Nanthavong Vilaiphone
WORK'IN JAPAN
15.11.2022
Yoshinoya Co., Ltd. has welcomed new a member who joined the company's field study sponsored by afh in 2019.
【Profile】
YOSHINOYA CO., LTD. Assistant Store Manager
Ms. Nanthavong Vilaiphone
■ Graduated National University of Laos, Faculty of Economics and Management
■ Joined since July 2022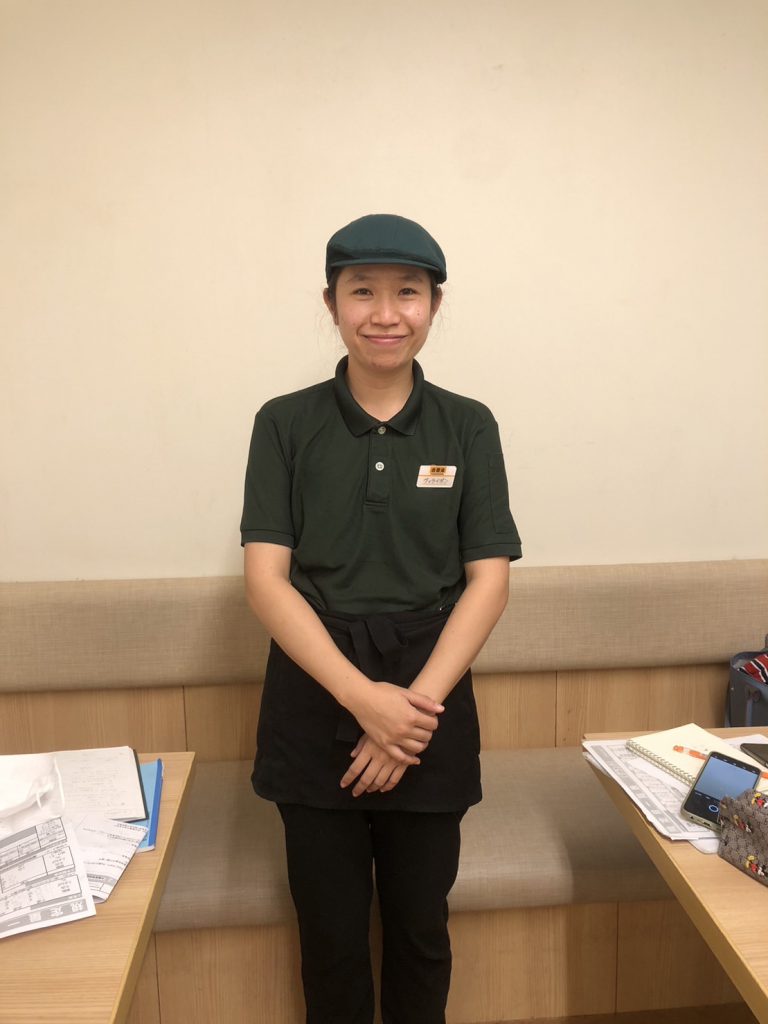 1.Why did you apply to Yoshinoya Holdings?
In 2019, when I was studying Japanese at Laos-Japan Institution, I knew about Yoshinoya's two-week internship through a public-private partnership project of the Ministry of Agriculture, Forestry and Fisheries, and applied for it. At that time, I wanted to experience various things in Japan. During 2 weeks field study, I visited and be trained at Yoshinoya's farm, factory, and store. I gained variety experience and felt a sense of job satisfaction so I decided to apply for the job
2.What are you in charge at Yoshinoya now?
I am practicing store operations, customer service, and food preparing aim to become an assistant store manager.
3.Have you realized any difference between working in Japan and Laos?
Yes, I have realized the different way of working and the human relationships, such as, I feel the distance between individuals than in my country. Japanese working culture seen by foreigners like me, there are many positive opinions in term of thinking about work, such as high accuracy, and earnestly, however it is also true that there are negative opinions such as many unnecessary rules, and low productivity.  
4.What do you like the most about your current job?
My favorite part of my current job is customer service. I like talking to customers. Compliments from customers are motivate me to continue working.
5.Have you had any troubles working in Japan?
When I communicate in Japanese language with both Japanese colleagues and foreigner colleagues, sometimes I don't understand very well.
6.Please let us know your enthusiasm for your job.
I try to start conversation to others by myself with smiling, so that I can enjoy my work every day.
7.Please give your message to who wants to work in Japan.
In my opinion, the culture difference is a common thing. If you could change your anger to be able to enjoy the differences in a good way, You will get good results. Also, I think it is important to think about how to grow within the company.