【Interview】I​ was impressed by the philosophy of YOSHINOYA,"For the people".
WORK'IN JAPAN
30.08.2017
YOSHINOYA HOLDINGS CO.,LTD.have welcomed Ms. Sutharat Wirachapan to their new member who is hired at the Job Fair in Kasetsart University in Bangkok,Thailand held in May 2016 sponsored by afh.
【Profile】
YOSHINOYA HOLDINGS CO.,LTD.
Global HR Strategy Division.
Recruitment Manager
Ms. Sutharat Wirachapan
■Graduated Burapha University in Thailand, Majored Food Science
■Joined since April 2016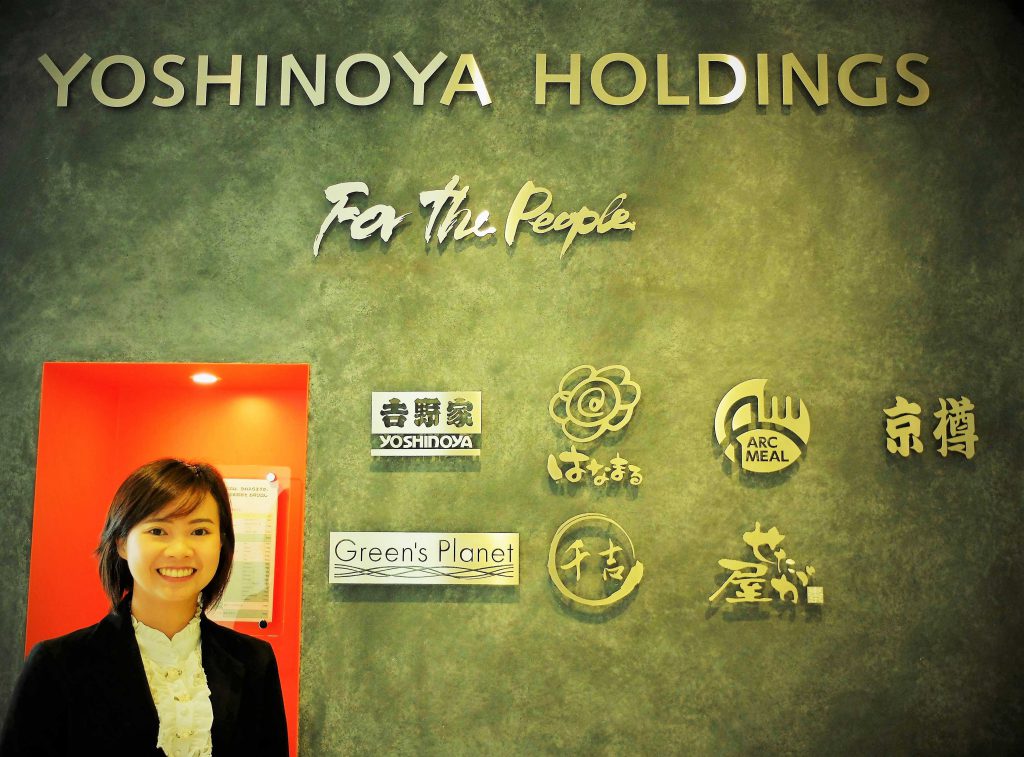 ◎I was impressed by the philosophy of YOSHINOYA,"For the people".
①Why did you apply YOSHINOYA HOLDINGS CO.,LTD.?
I was impressed the taste of Beef Bowl at YOSHINOYA when I visited Japan 4 years ago for my holiday trip. After that, I checked their Web-site and found the words "For the People" which inspired me a lot.
I wanted to work in Japan for a long time so that I applied YOSHINOYA HOLDINGS CO.,LTD. at the Job Fair held in Kasetsart University 2015.
②What are you in charge of YOSHINOYA now?
I am in charge of Global HR. For example, I take care of the international candidates and support their interviews. In addition, I have lectures at Universities in ASEAN regions regarding the Food Value Chain (FVC). I have lectured about the Functional Food which relate to my major I graduated from University and relate to my work experience as well. I have visited to Malaysia, Singapore, Thailand, Vietnam and also going to visit Myanmar and Philippines for the next time.
Moreover, I am in charge of the new HR project of YOSHINOYA launched in Thailand.
③Have you realize any difference between working in Japan and Thailand?
Japanese company have extensive training program for the new employees. I used to work in Thailand where I must acquire the job tasks by myself. On the other hand, YOSHINOYA gave me a great opportunity for having the plenty of training programs for 3 months such as visiting the Stores, Factories and Farms..etc.
④What do you like the most about your job now?
I have a lot of business trips for visiting many countries that give me great opportunities for learning about their countries, local business and cultures. In addition, I live in Japan and speak Japanese which I have dreamed for a long time.
⑤Have you have any troubles working in Japan?
The speed of native conversation is fast, so I have some troubles communicating in Japanese. Therefore, I study Japanese every night for 1 to 2 hours after going back home.
⑥Please let us know your enthusiasm for your job.
I will keep studying more Japanese and English for making better communication on my job. In addition, I will research about the food and diet in Japan and ASEAN countries to produce new menu at YOSHINOYA which makes the people having healthy diet everyday around the world.
⑦Please give your message to who wants to work in Japan.
Please don't worry, but make Challenge! There is sometimes hard time working in Japan, but I am sure you can overcome it when you keep challenging for your dreams. Let's challenge and take the chance!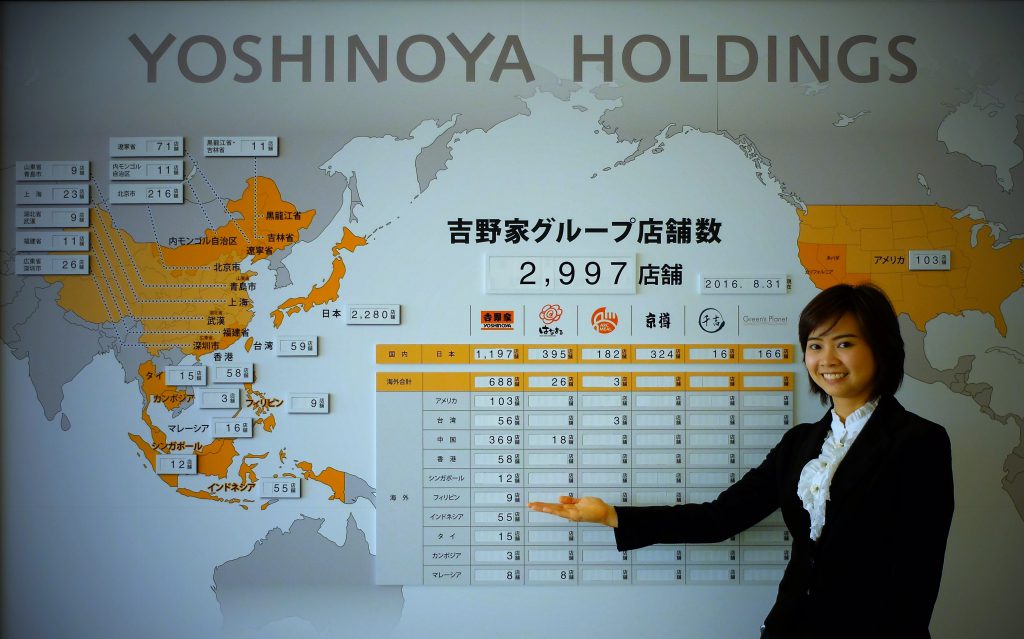 (Interviewed by Miho Uchida)
If you find a company which interests you,
SEND AN APPLICATION!
Japanese companies are looking for you!