Puffer Fish-ふぐ-
JAPANESE FOODS
04.06.2020
Puffer Fish- ふぐちり-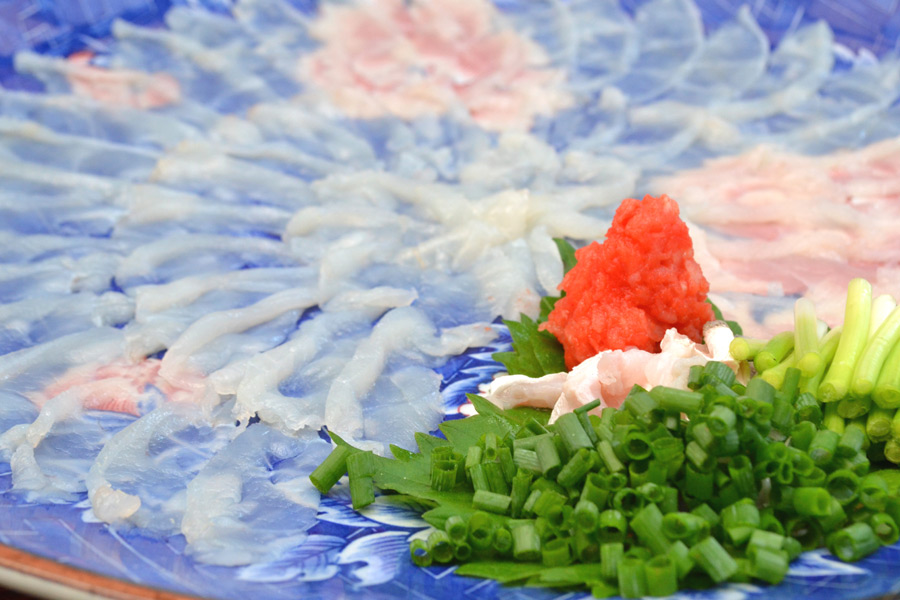 In the world, several fish, shellfish, and other aquatic organisms both obtained from fisheries and aquaculture are consumed increasingly by people but Japan has an important part of the consumption. Especially, some specific fishes: Tuna, Pufferfish, Row oysters, etc.
After I came to Japan as a marine science research student I was curious about the fishes of Japan and seafood cuisine. I knew that they have great cuisine culture such as producing different dishes and cooking methods about seafood dishes. I choose one of the most interesting fish which is called Blowfish or pufferfish as known "Fugu ふぐ" because this fish in the other countries is known as a poisonous or dangerous fish that contains tetrodotoxin (TTX). Tetrodotoxin is a neurotoxin with potential analgesic activity. Also, it is clearly known that TTX is 120 times more hazardous than cyanide.
In Japan only chefs allowed to cook and prepare Fugu, pufferfish who obtained a specific "Fugu chef" license after passing the test. According to "Fugu law" it is a safe way to eat in Japan. On the other hand, the custom of eating Fugu dishes has been loved since ancient times in Japan. Usually, people eat in the winter season for celebrations, receptions, banquets, and new year holidays. Serving and preparing Fugu is no simple task-it is composite work of art that good plates can accentuate the Fugu beauty. Fugu's beauty is coming from its beautiful semi-transparent color and this is one of the reasons that plates are important.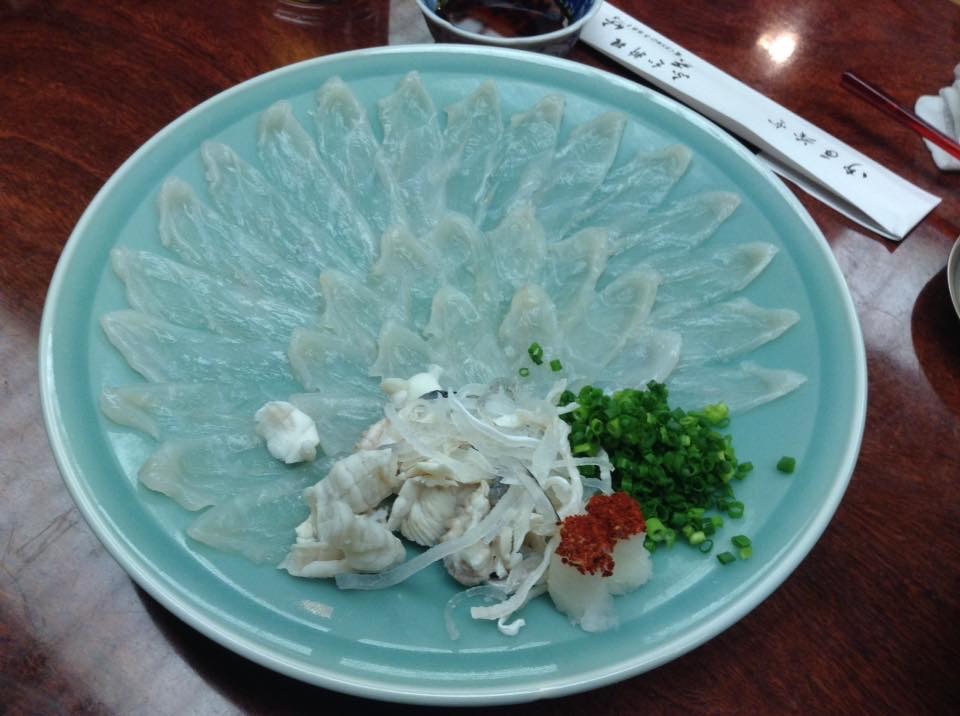 Usually, people are curious about the taste of Fugu that so many people have never tried Fugu in their life. One of the most important reasons is that eating Fugu is regarded as a luxury in Japan. Actually, if fugu was not poisonous and processing was not difficult, Fugu may not have become so highly-priced. In addition, Fugu is rich with collagen and taurine that contains a lot of proteins but is less fat. If we compare with other fish you will notice pufferfish, Fugu is an optimum fish for health.
How about taste?
Fugu has an undefinable, mysterious, and amazing taste. It is gelatinous and also does not smell like other fishes. When you put in your mouth the Fugu sashimi-row fish- you can feel how really it is delicious. I can say definitely tasty and safe.