Eki Ben 駅弁
JAPANESE FOODS
28.12.2020
Eki-Ben 駅弁
Have you taken a high-speed train in Japan? The shinkansen 新幹線 is famous all around the world for the smooth and speedy service connecting all prefectures in Japan. One of the best things about riding the train is experiencing local cuisines in eki-ben 駅弁. These lunchboxes highlight the various cuisines from all over Japan.
This article will introduce eki-ben from all over Japan.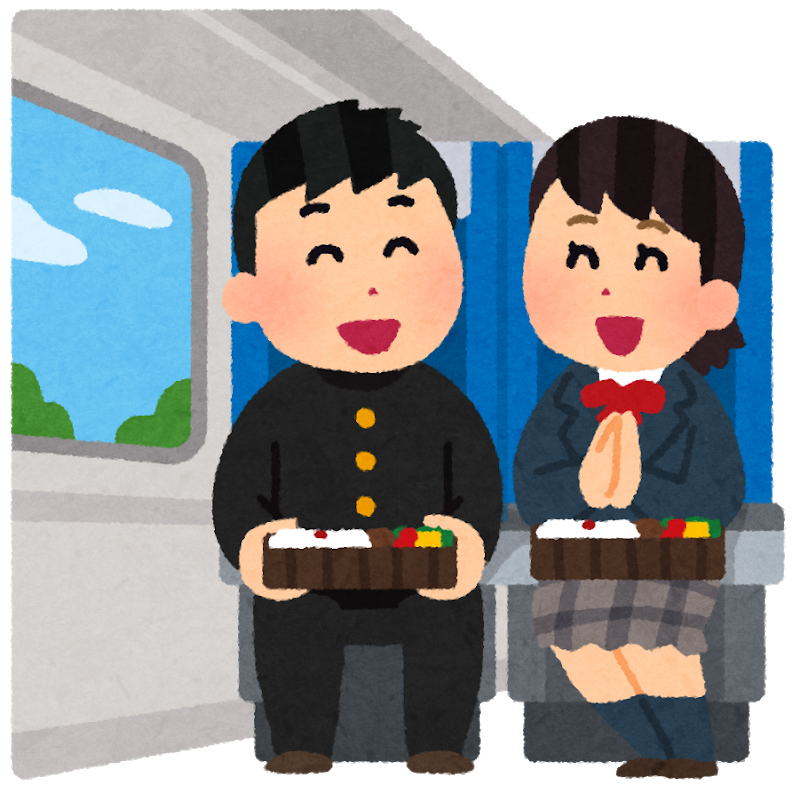 Eki-ben often highlight the regional specialties. For example, in Yokohama in Kanagawa Prefecture, the shumai bento is very famous. You can get shumai all over the city, even at the local baseball stadiums. The bento sold in the train station includes rice, pickles, and some mustard to spice up the shumai. If you take a train from Yokohama, please try the shumai!
In northern Japan, you will often find eki-ben with crab or other cold-water seafood like scallops. These bento are unique to the region and are difficult to find in other locations. Scallops and crab are seasonal also, which makes these a particularly rare find. Typically, bento contain a main starch like rice or fried rice, pickles, a vegetable, the main course, and any necessary sauces.
If you are ever in Hiroshima, please try the unagi eki-ben. Freshwater eel is steamed with a sweet and sticky soy sauce and served over rice, often with thinly sliced sheets of scrambled egg. Although this dish is relatively simple, unagi is a universally loved dish around Japan. Eki-ben usually cost about 1,000 JPY, but at an unagi specialty restaurant, the meal can set you back nearly 20,000 JPY.
Trying a variety of eki-ben is a great way to travel Japan through food. In Hyogo Prefecture, you can try takogohan! This is octopus steamed with vegetables on rice, served in a ceramic pot. This regional dish is often served in bento. You won't be able to find this bento anywhere else. Such a unique experience!