Satsuma-Imo さつま芋
JAPANESE FOODS
16.10.2020
When fall season rolls in, it makes me craving for baked Satsuma-Imo.
Have any of you ever heard of Satsuma-imo?
Satsuma-Imo is a Japanese sweet potato beloved here in Japan.
It is purple in color, with a sweet and rich flavor.
Japanese sweet potatoes also very nutritious and part of the diet of Okinawa peoples, who are some of the healthiest and longest-lived people on earth.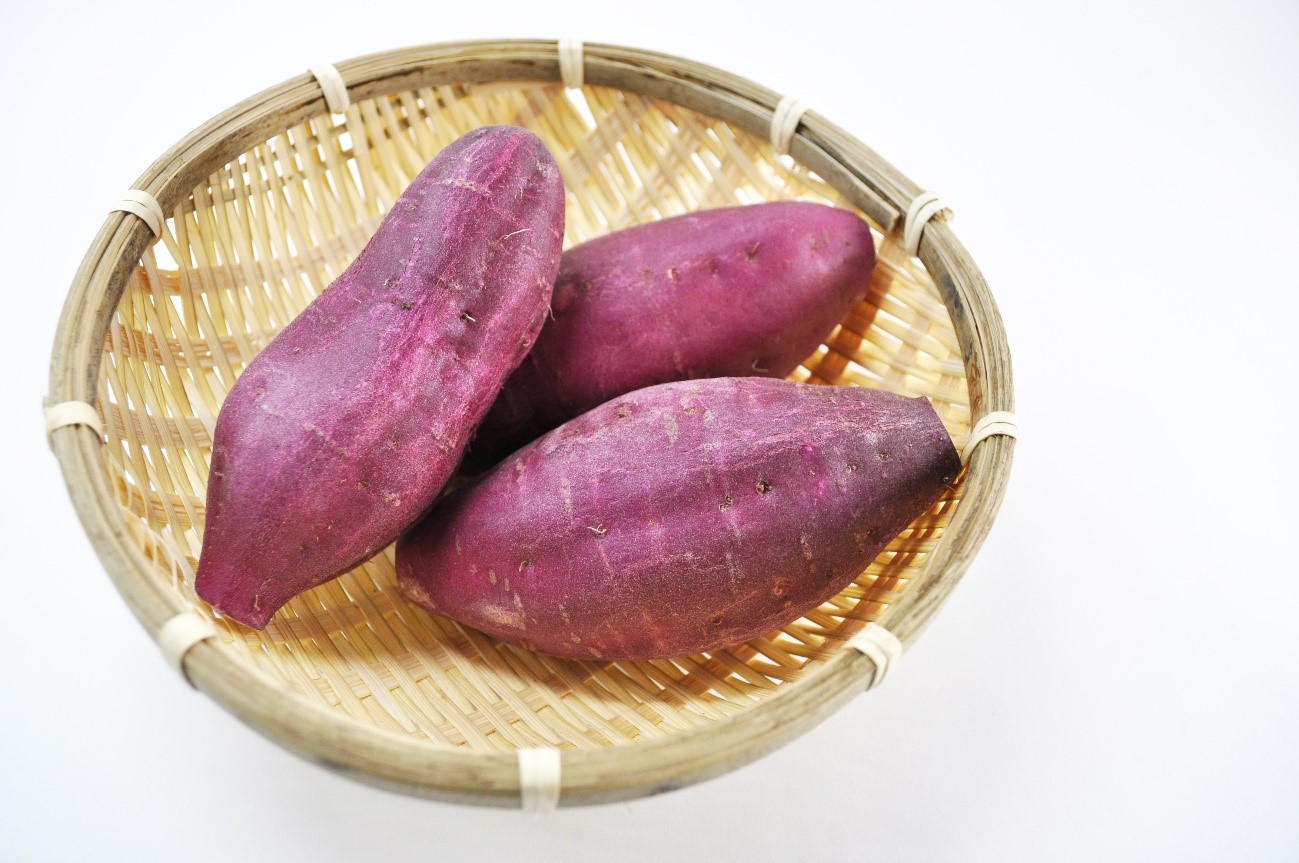 This yellow-fleshed strain of sweet potatoes originated in Central or South-America and were brought to Ryukyu (present Okinawa) from China about 1600 years ago. Maeda Riemon, a sailor from Kagoshima, brought back sweet potatoes from the Ryukyu Islands to Satsuma domain (present Kagoshima) in 1705. It was so well suited to Kagoshima's climate and volcanic soil that it spread quickly all over Japan. Today's Kagoshima is the largest producer of sweet potatoes in Japan and is well known as the "Land of Sweet Potatoes". The name Satsuma-imo also came from Kagoshima. In Kyushu, they don't call them Satsuma-imo but instead they are called 唐芋Kara-imo which literally means 'potatoes from China'.
When I first came to Kagoshima I was so shocked of their popularity here. There are so many types of Satsuma-imo such as Beni-satsuma, Beni-haruka and Annou-imo. My favourite is Beni-haruka! I still remembered the first time I tried oven-baked 紅かるかBeni-haruka, it was so soft, flaky and sweet like honey! I just fell head over heels in love with it.
Satsuma-imo can be enjoyed in many ways such as deep-fried, baked, steamed, roasted, or added into soups, stews, and curries. The best way to enjoy Satsuma-imo is by slow heating to increase their sweetness.
I want to share my favourite Satsuma-imo recipe with all of you. It is really simple and easy to make at home!
Recipe: Baked Beni-Haruka Satsuma-imo
Serving: 2 peoples
Prep time: 5 minutes
Cook time: 1hour 30 minutes
Ingredients: 2 Japanese sweet potatoes of (Satsuma-imo), if you can't find Beni-haruka type of Satsuma-imo you can use other types too.
Instructions:
Firstly, wash the Satsuma-imo under running water and pat dry with paper towel. The skin is edible and very nutritious, so don't peel it!
Wrap each Satsuma-imo with a sheet of aluminum foil.
Poke a few holes with a skewer for steam to escape.
Bake in the oven at 160 ºC for around 80~90 minutes.
Remove from the oven and eat it while it still hot!
There is a wide variety of products made of Satsuma-imo such as ice cream, chips, cake, donut, and noodles. You can find them in the store near you or at their specialized store, Satsuma no Yakata (Satsuma-Imo Industrial Promotion Cooperative). They have branches in Kagoshima, Osaka and Tokyo. Please check out the product of Satsuma-imo and enjoy it with your family. I am sure you will love it too!