A Report from Miss Pang, A Freshman WORK'IN JAPAN!
WORK'IN JAPAN
22.11.2018
Miss Pang from Thailand has been working in Japan for 6 months now!
Today let me ask her about how is Japan?
If you have any more question, please send me your request, I will be sure to add next interview!!
◆Why did you choose Japan?
It was at the time of high school when I first met with other Asian language. At that moment, it was not Japanese, but my high school had a class of Chinese one a week. It was just trigger for me to be interested in other Asian country. The choice of Japan was recommendation by my parents who are doing business with Japanese. They offer supporting study in Japan financially and mentally. You know, without any support we cannot achieve anything!
◆ How do you enjoy Japan?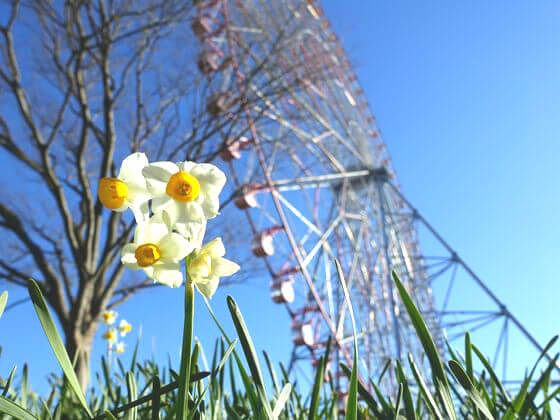 First impression was its security and traffic convenience and punctuality. Of course, people were kind enough!I like to spend time at a park in Japan. Japanese parks have function of many activities. May corners as followers, sports, kids, BB-Q, freewheels, pond, sometimes with botanical garden, aquarium and zoo. Each corner there're many activity functions to touch, or ride on, or to be escorted by conductors and so on. We can learn a lot.
At night I also like eating out at small restaurants especially the one which is run by old generations. I enjoyed them surprised at me;" A foreigner came! We don't speak English! What should we do?" and then they are released to know that I can speak Japanese. The conversation between them are so precious time for me.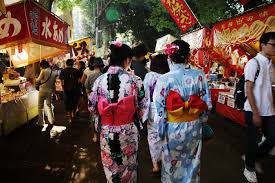 Sometimes I go to small festival held by each town. Finding something to eat at each tent, tasting with smallest portion for each.
◆ What is good of Japanese Company?
Telephone answering was a little bit difficult at first. In Japanese company Japanese language is quite important. Office use language is mostly Japanese only. But a part of difficulty of language, it is quite smooth to work on. Coworkers and partners on business can keep their promises like appointment, commitment or procedures. Even younger boss people can follow with respect, it looks sought of professionalism of each person. What's more they are so enthusiastic that I feel like to work together in hard!
◆ How was your parents reaction?
In my case, my parents are the one who recommended me to study in Japan, so when I decided to work in Japan, of course they were happy. Of course, I think they want me to manage their own company in Thailand one day and missing me now, they and I believe WORKING IN JAPAN will be a great experience for me and for their company too. I can take this experience to their company someday back and it will be big advantage.
◆Message for Readers!!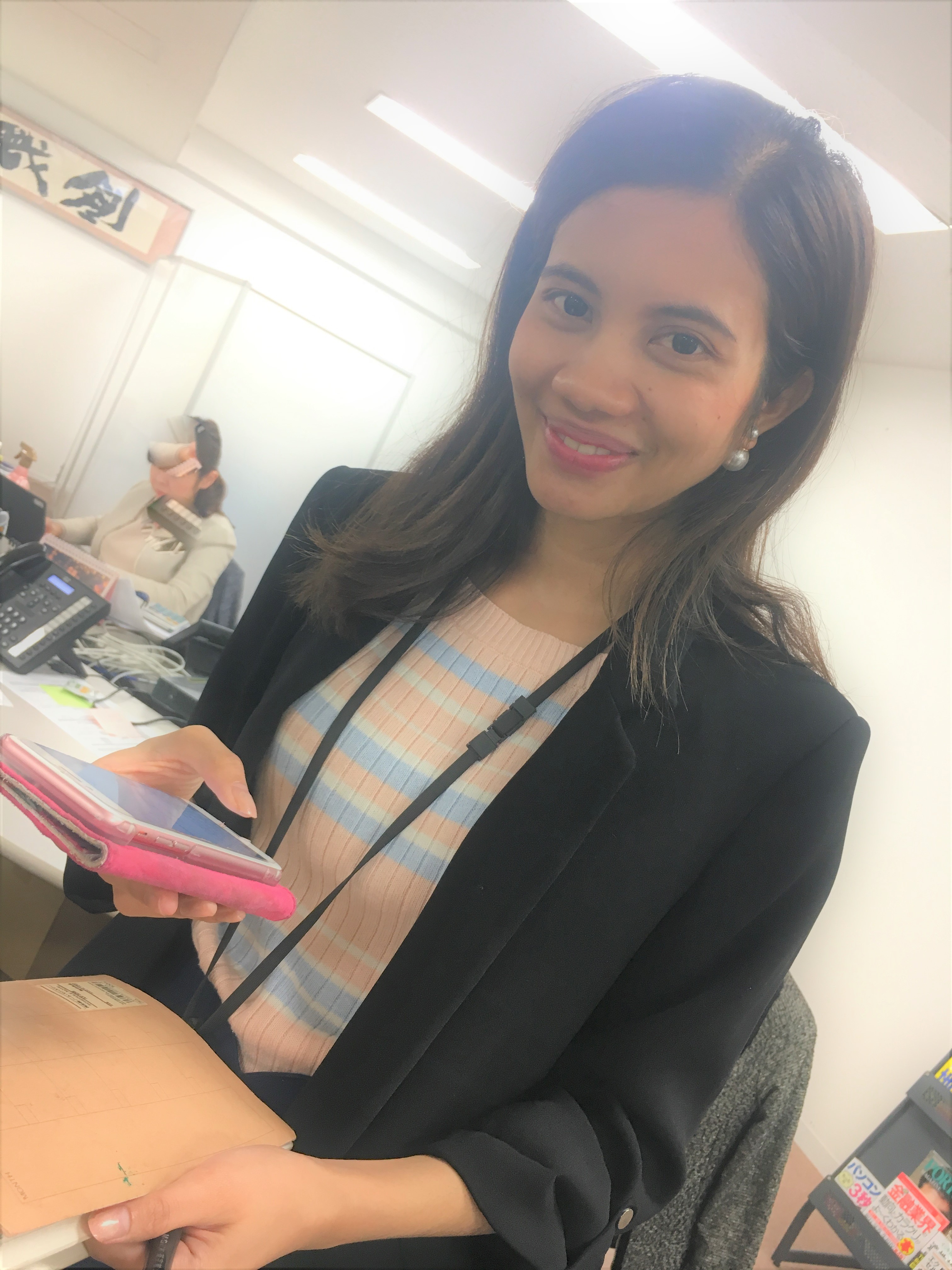 Japanese language is quite important but learning Japanese process on business is can be useful at any other countries. Through both culture and business, we can learn a lot in Japan. It leads to grow and self-reliance. I recommend Japan who are willing to challenge!